In 2021 we witnessed the importance of online businesses. The most stable and steady process of revenue generation in an online business is SEO. Search engine optimisation (SEO) is being the most effective way day by day. It takes time to reach your goal through SEO. But it will be worth in the end.
The huge collection of available free and paid tools makes the SEO journey easy for marketers to track and measure the performance of the campaign. In this blog, we will be discussing such paid and free SEO tools and their provided metrics that help an SEO expert from start to end.
1. Website Authority Checker
i. MOZ for Domain Authority (DA)(Free): –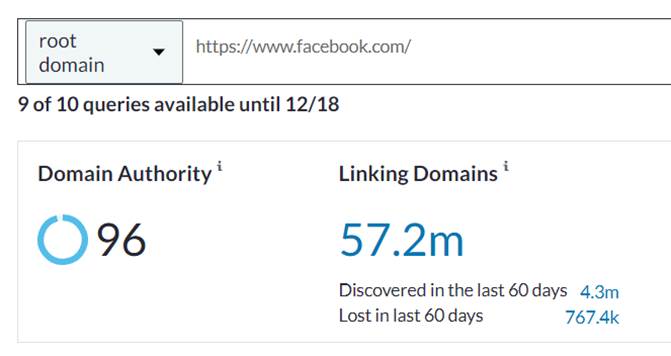 Domain Authority is provided by MOZ. The modern concept of DA is the chance of ranking your website on SERP. This metrics is measured by a 0 to 100 scale. A higher score indicates a higher chance of ranking. You can check any website's DA or chance of ranking from this tool. Otherwise, install an extension of MOZ named "MOZ bar" in your browser. If you already signed in to MOZ, a pop-up window of the MOZ bar will display the DA automatically at the top of the browser.
ii. AHREF for Domain Rating (DR)(free): –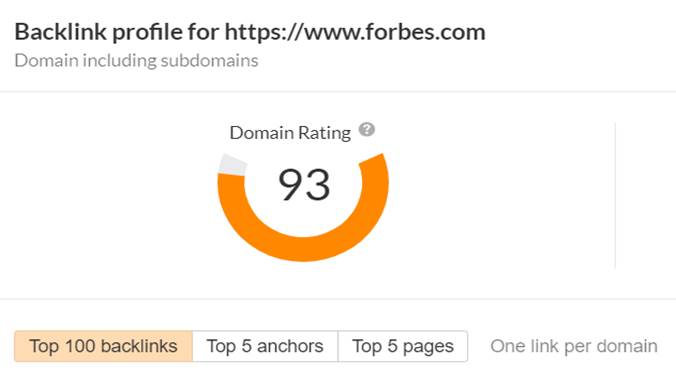 This metrics is provided by AHREF. It indicates the strength of a website's backlink profile compared to the other websites that exist in AHREF's database. Like DA, this metrics is also calculated by a 0 to 100 scale. The higher score, the better the backlink profile. A link from a high DR site passes more link juice. You can check DR for free from this tool.
iii. Majestic for Trust Flow (TF)(Free): –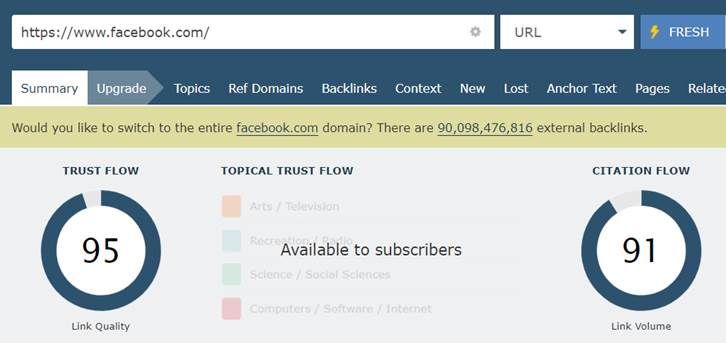 Trust flow is provided by a reputed link analysis tool of Majestic. It is also calculated with a 0 to 100 scale. A higher score refers to the higher trustworthiness of a website. An effective way to increase a website's trust is to acquire links from higher trust flow websites. Check this tool to calculate TF. Otherwise, install an extension in the browser named "Majestic Backlink Analyzer". Click on the extension icon on the browser, a pop-up window will display the TF.
iv. Alexa for Alexa Rank (Free): –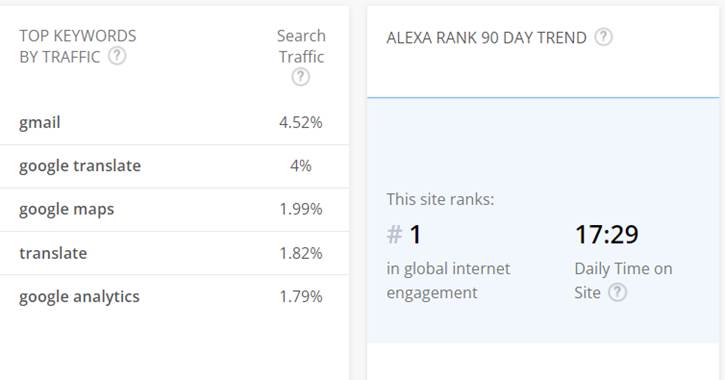 Alexa rank is provided by another SEO giant company Alexa. This rank indicates the popularity of a website. Here popularity means the daily unique visitor and pageviews over the past three months of a website. Google.com is the number 1 ranked website in Alexa. That means it is the most popular website according to Alexa. Check Alexa rank here. Another easy way to check Alexa rank is to install an extension of "SEO Quake" in the browser.
v. Moz for Spam Score (Free): –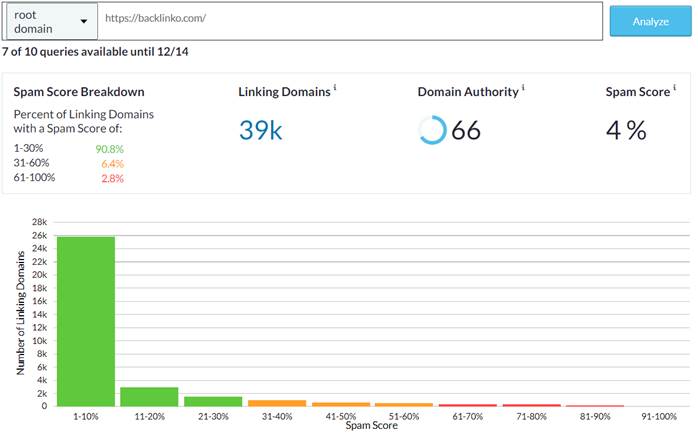 Spam Score is also provided by Moz. It is the percentage of websites with similar features that are already penalised by Google or can be banned in the future. MOZ uses 27 common factors of millions of penalized sites to detect the spam score of a website.
1-30% Score is considered as low spam score.
31-60% Score is considered as medium spam score.
61-100% Score is considered as high spam score.
From the link explorer, you can check the MOZ spam score.
vi. AHREF or SEMrush for Referring Domains (RD) (Free): –

Unique referring domains are the number of sites that refer to a website. To maintain a healthy backlink profile and increase the website authority, the number of unique referring domains is very important. You can check this metrics from AHREF or SEMrush for free.
2. Visitor Checking Tools
vii. Similar Web (Free): –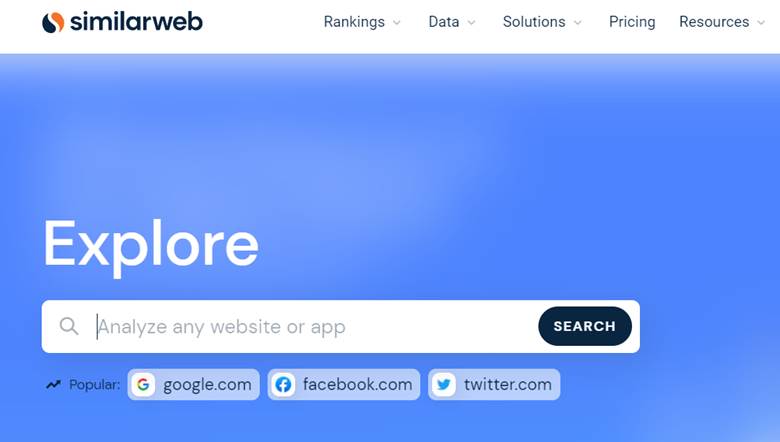 This website is very popular for traffic analysing. You can get a clear insight into a website in the following sections. Check your site here.

Overview: This section displays the global traffic of a website including average visit duration, pages per visit & Bounce rate.
Referrals: If you want to explore which site sending traffics to your website then check this section.
Search: This section provides a detailed analysis of the organic and paid traffic with the top 5 keywords.
Social: Like the referral sites, check which social media channel is sending traffic to the site.
Along with the above sections, Similar Web provides display advertising, audience & competitor analysis.
viii. Uber Suggest (Free): –

The free version of Uber Suggest allows up to three website analyses per day. Just type your website on the Uber Suggest homepage and calculate the traffic. The traffic analysis page shows the traffic overview with "organic monthly traffic", "organic keywords", "domain authority" & "Backlinks".
ix. Sitechecker (Free)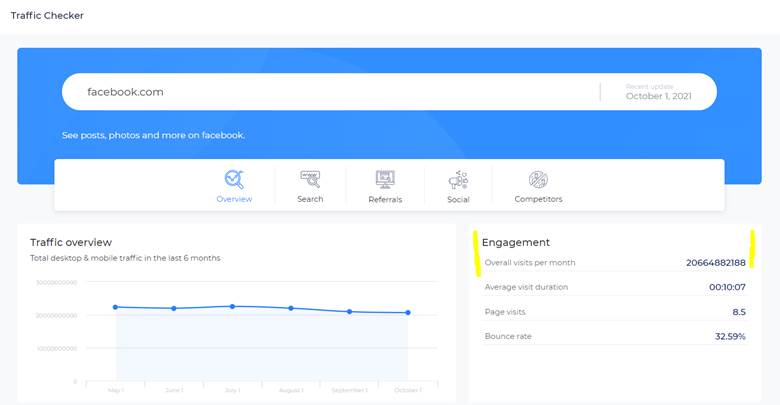 This site has both free and paid versions. The free version includes some useful tools including a website visitor checker. No need to sign up, just click this link and check the visitor. Along with the overall visits per month Sitechecker provides insights on "Average visit duration", "page visits" & "Bounce Rate".
X. SEMrush (Free): –

In the SEO industry, SEMrush came up with the most complete set of tools. This tool provides both free and paid versions. Check up to 10 free limited access queries per day. From the SEMrush traffic overview dashboard, you can get the below metrics. Before start using, just sign up and create an account.
Organic Search Traffic
Paid Search traffic
Traffic distributed by country
Top 10 organic keywords
Keywords by intent
Main organic competitor
Month wise organic traffic comparison chart
Xi. Search Console (Free): –

This is a free SEO tool of Google that helps webmasters to monitor sites performance on search engine ranking pages. From the performance tab of this tool, you can get total clicks, impressions of a website within a selected time frame. Along with the traffic analysis, a website's index coverage report, backlinks, user experience report can be tracked from this tool. You just need to login into the webmaster and verify you as the website owner.
xii. Google Analytics (Free): –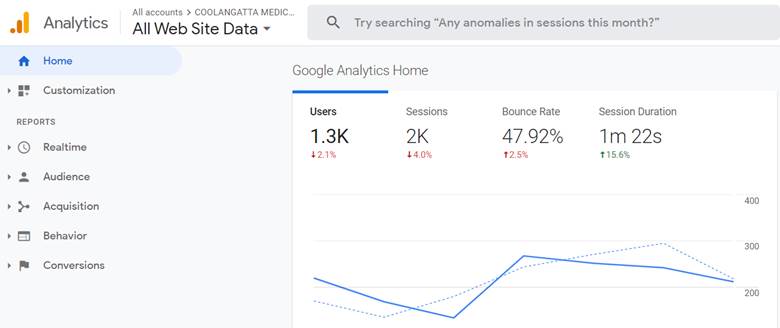 To learn about your website's visitors there is no better tool than Google Analytics. Along with the session and user, you can get the below overview of your audience.
Traffic Channel
Traffic Source
Demographics
Geo Location
Interest
Lifetime Value
Active Users
Like the search console, you have to verify your website on Google analytics and set up the account.
3.Reputation Management
Monitoring your brand mention is very important to maintain the brand reputation. You should always be conscious of the sites, reviews, threads that are spreading negative or fake things about your website. Here are some tools that you can use to find out your brand mentions on the web.
xiii. Mention (Free/Paid): –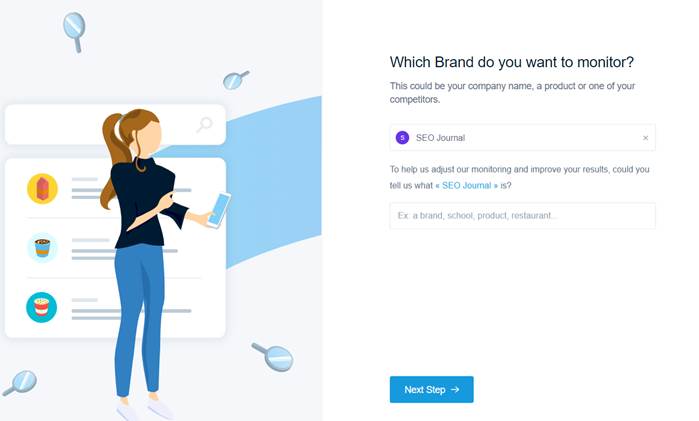 For the free version of the Mention tool, only one keyword (known as the Alert in Mention tool) can be added for monitoring. For a single website, you can add the brand name as the keyword. Sign up and add create your first alert. The next step will ask you for the company's social profiles and finally, you can enter in the dashboard. Where you can find the mentions. If you need to set more alerts then upgrade to the premium packages. Their most popular plan is $83 per month.
xiv. Google Alert (Free): –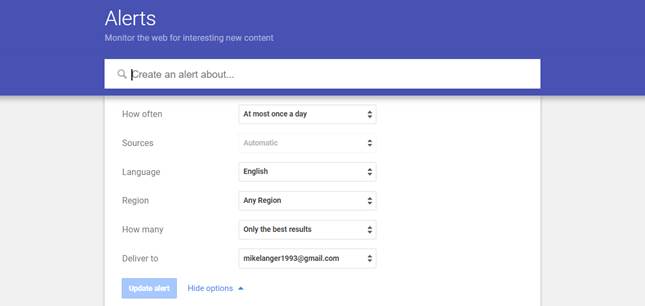 Maximum SEO experts don't know about this free tool provided by Google. Setting up the campaign is very easy here. Just add the keyword you want to monitor like a brand name or a person's name. And customize the setting like how often you would like to receive the notification, sources, language, religion, and the email address where you will receive the email.
XV. Brand 24 (Free Trail/ Paid): –

Their plan starts from $49 that allows you to track 3 keywords and 2K mentions per month. The good news is that you will get the opportunity to access a free trial account before subscribing. Let's create a free trial account and add your keyword. In the next step, you can select your preferred language. Inside the dashboard time frame or other things can be customized according to the needs.
XVI: Reputology: (Paid): –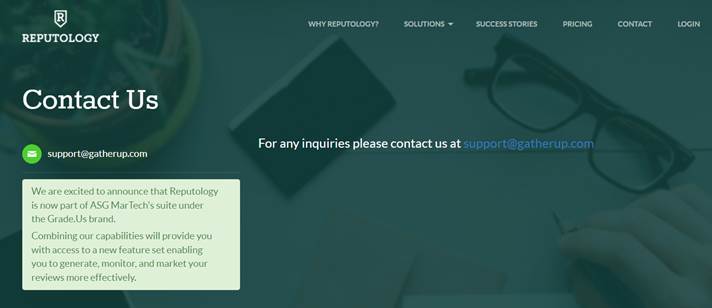 This tool is quite different from other tools. Instead of focusing on blogs, threads this tool's main focus is to monitor the reviews. For a single location, the plans start from $29 per month. You can reach out to them directly and request a demo before subscribing.
4. Backlink Monitoring & Disavow
Not all backlinks are good for a website. That's why monitoring the backlinks routinely is very important to maintain a healthy backlink profile. You may be new to the term "Disavow". It's the process of marking bad-quality links and submitting them to Google's disavow tool. The next time Google will visit those websites, their crawler will not follow your website.
To prepare the disavow file the first step is to collect the maximum links. You can use these below tools to find backlinks: –
XVII. AHREF (Paid):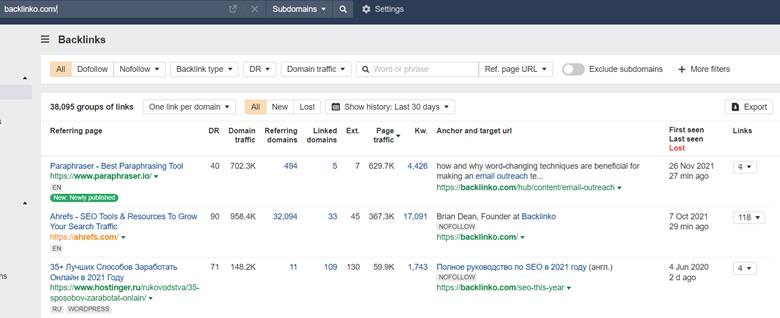 You can get only 100 links to a website from the free version of the AHREF backlink checker. But the premium version is the most useful source among the backlink checking tools. For each domain, AHREF provides DR, Traffic, Anchor texts, Language, Link Type, etc. From these matrices, you can decide about the quality of the backlinks.
XVIII. SEMRUSH(Paid):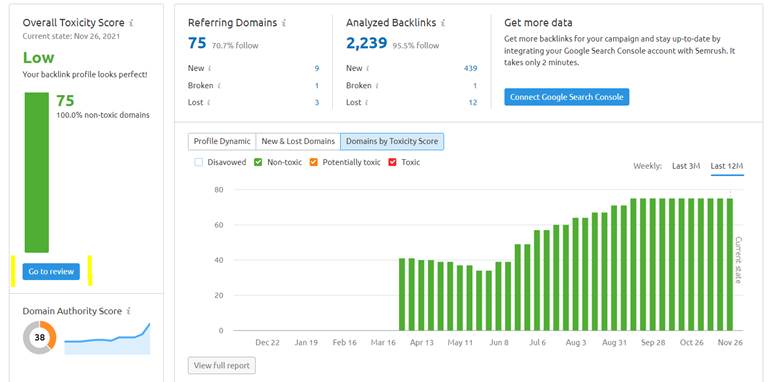 The backlink audit option of this tool will help you to mark the toxic backlinks. Just create a project and run the backlink audit. Download the report from the "Go to review" section. SEMrush gives every site a score from 0 to 100 scale.
Score 0-40 indicates non-toxic sites.
Score 41-60 indicates semi toxic sites.
Score 60-100 indicates toxic sites.
XIX. Search Console
As you want to disavow the links on Google, the backlinks that are already there in the directory are the most useful links to monitor. But search console only shows a list of sample links not the complete set of links. This is the only disadvantage of search console backlinks.
Links from the above-mentioned sources are enough to prepare your disavow file. Mark the poor sites and make a text file with "domain:" in the front with each domain you want to disavow. Save the file in UFT-8 format.
Finally, you need this tool to submit the disavow file:
XX. Google Disavow Tool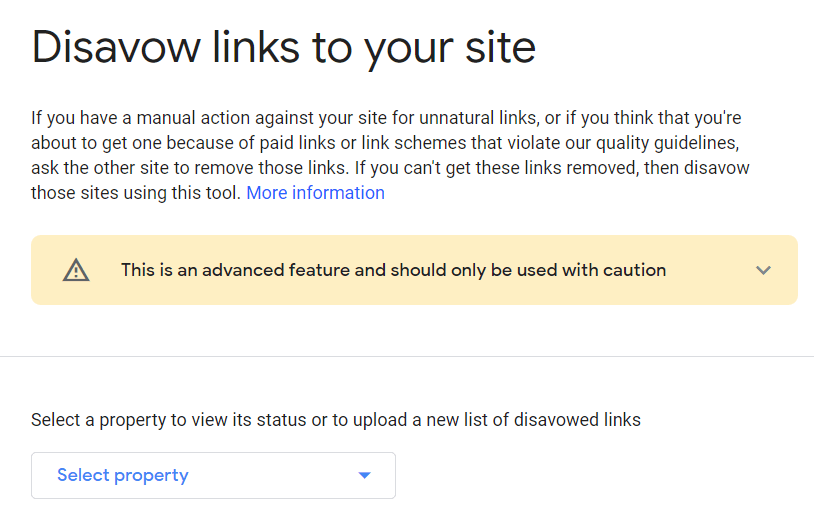 You can open this tool from the Search Console or via this link. You will find a box to select the property for which site you want to disavow the links. Then upload the text file. A confirmation text will be displayed after submitting the text.
5.Technical Audit
5. Website Analysis
6. Reporting
7. Keyword Research
8. Email Marketing
9. On-Page Optimisation