For any business, narrowing down the target audience is quite important. One must get the most potential prosepcts in thsi list. Having a wide and wild list of emails results many negative consequences including lower conversions and poor reputation.
One way to get filtered list of businesses is to get hold of businesses listed in google my businesses. One can fairly assume a google my businesses listed and verified businesses are genuine and hence make better sense to consider them as target prospects. Now the question is how to get hold of the valid emails to contacts these businesses?
Collect Businesses from GMB
There are many premium tools that provide data scraping. One can use a browsre addon which is free to scrape GMB data. Install it to Chrome browser. Its quite popular addon.

A better data scraper addon is "Easy Web Data Scraper" as below:

Setting up automated page scrolling and collecting all data is much easier here.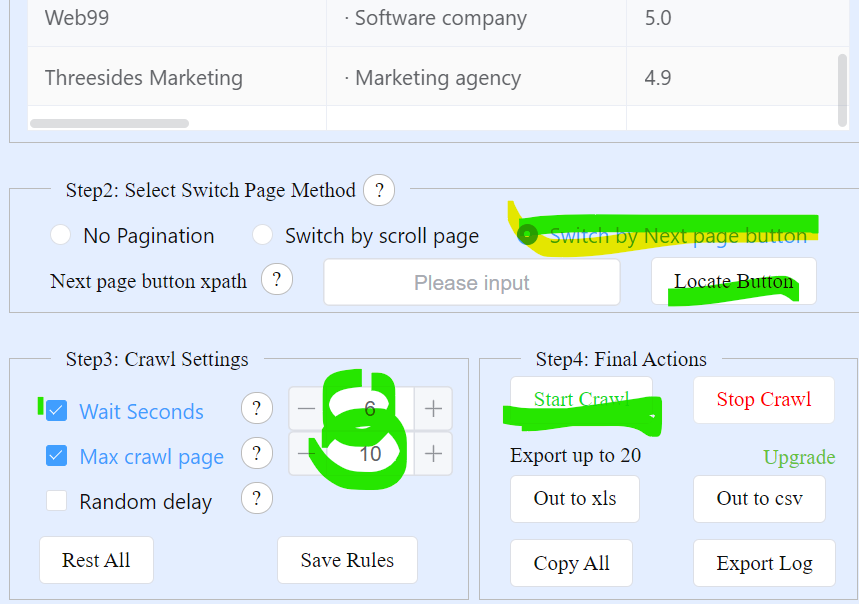 Now go to https://www.google.com/webhp?tbm=lcl&hl=en and serach for local businesses as per targeted businesses or location with keywords of choices as below: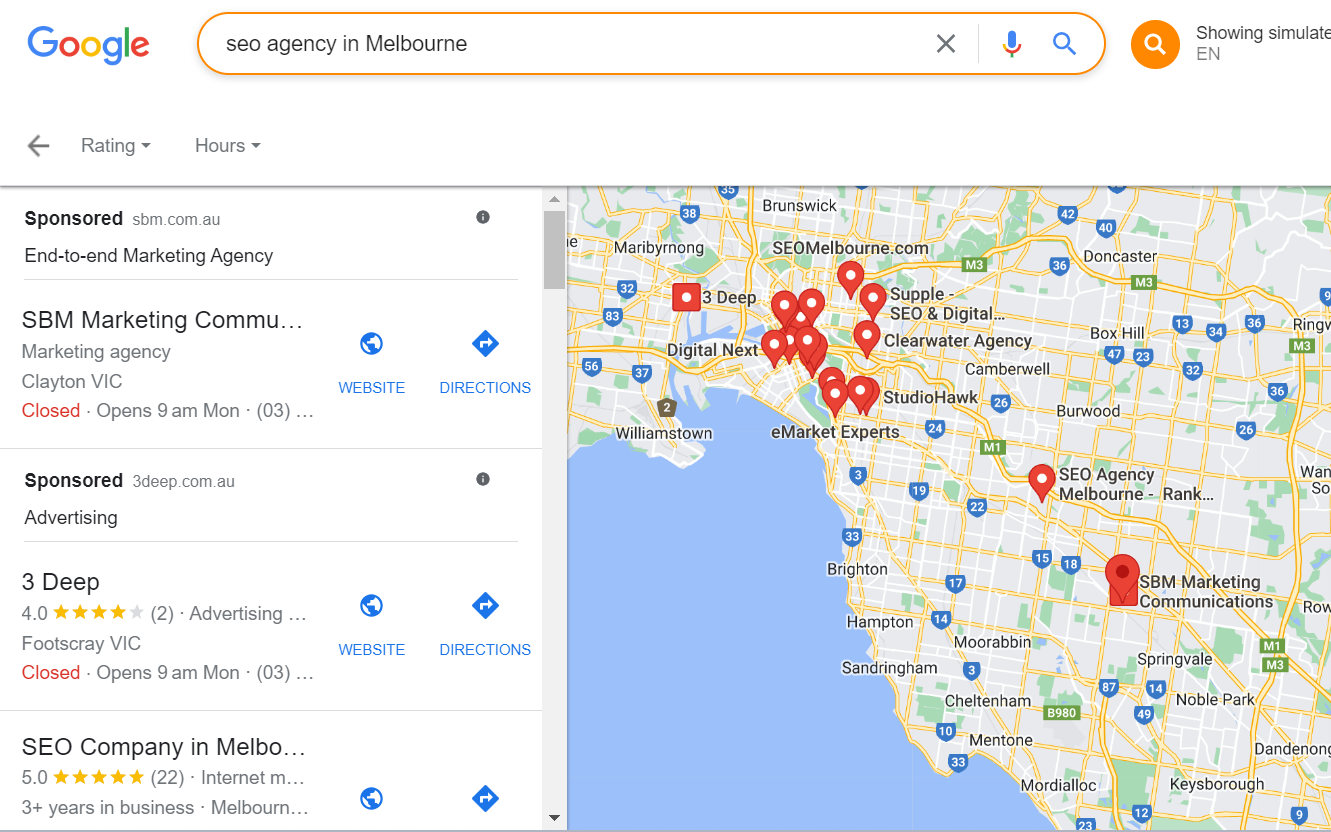 Another way to ensure complete coverage of all cities or locations, one can search businesses by postcode. It is easier to get hold of complete list of all post codes or pin codes e.g. one can search for "seo agency in australia 2912" as below: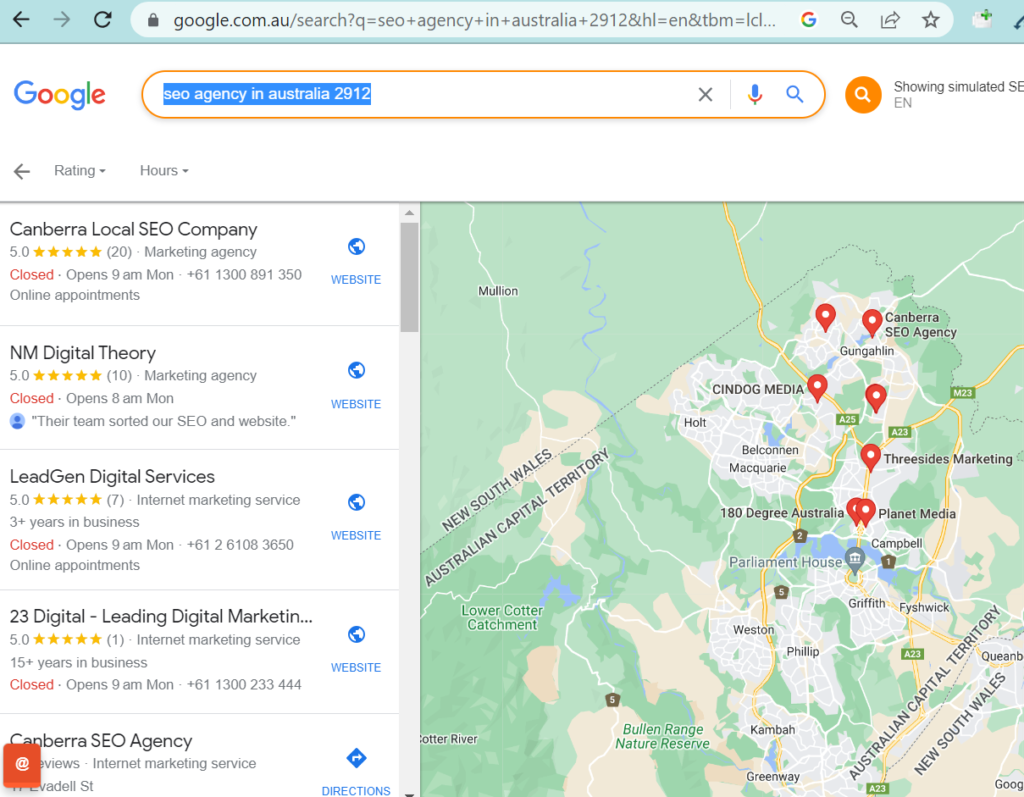 Then click on the Instant Data Scraper icon from the addon panel of your Chrome browser. Voila, this would extract all the businesses details on the page. You can navigate to the pages and extract all listed businesses one by one. It has option to export the data in different formats including csv.
Improving the Quality of Emails
Often small businesses provides emails that are generic type like [email protected] or [email protected]. Often it is desired to reach out to the decision makers of the businesses. One should attempt to get connectd to such individuals of the company and interact with him/her on potential collaboration or transactions.
Once business names or domains are enlisted, it is rather easier to reach out the people of authority in the businesses. There are different approach to get hold of these emails.
LinkedIn – LinkedIn is the platform for professional and hence best place to get in touch with people of authority. It is easier to find the business and get the list of employees there. From there you can connect with them and open channel of interadction. Once connected, you can get contact email of the persons of interest.
Software or Tools: Many tools are there which can be put in action to get hold of emails on the basis of businesses domains.
Campaign on Email List
Once a target Email list is ready, one can reach out to the target with different campaign using different channels. There are many email marketing automation tools; the best of them is mautic which is an open source platform and free of any cost. It has all or even more features than any available premium email automation tool. The best part of it is that you have your data under your possession and you do not have to keep your subscription active. You can practically practically run unlimited camapign with unlimited volume of emails with practically no cost.
Final Comments
It is important to know that sending emails without permission from the receiever is illegal. Right way to do it is to build email list with concent. Mautic provides features by which you can build emails using its embedded forms.